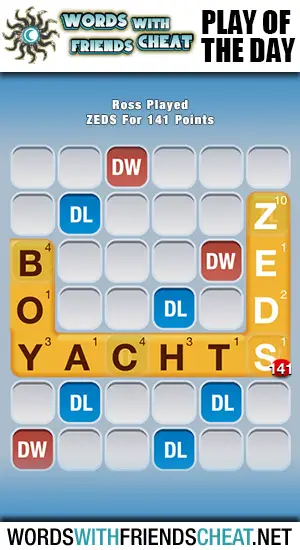 Today's Words With Friends – Play Of The Day is ZEDS (141pts) and was submitted by Words With Friends Cheat user Ross.
A powerful and well thought out play by Ross. Laying a "z" on a triple letter and then connecting two separate words using the triple word tile was brilliant. This play probably couldn't have gone any better.
Zeds:
Noun
1. the letter Z or z.
2. a Z-bar.
Read More about the Words With Friends Cheat – Play Of The Day
Like Play Of The Day on Facebook
Follow Play Of The Day Pinterest Board
Follow Play Of The Day on Twitter