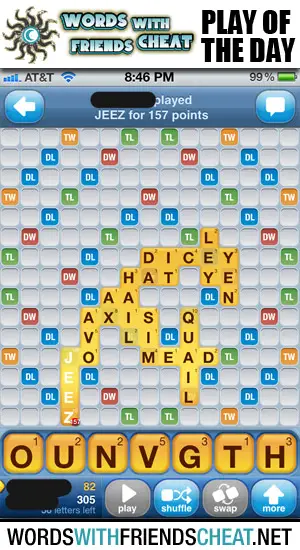 Today's Words With Friends – Play Of The Day is JEEZ and was submitted by Words With Friends Cheat user Gary.
This is another 4 tiled word that packs a serious punch. Because of the fact that the 'J' is the intersection, you've got a wicked Triple Letter Score scenario on top of the Triple Word.
The crossword 'JO' is every bit as powerful as the main word and in total, racked up 157 points. Great play, Gary!
Read More about the Words With Friends Cheat – Play Of The Day
Like Play Of The Day on Facebook
Follow Play Of The Day Pinterest Board
Follow Play Of The Day on Twitter