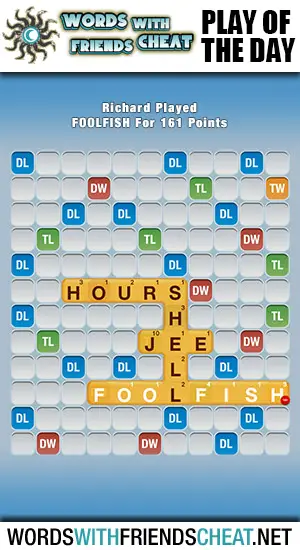 Today's Words With Friends – Play Of The Day is FOOLFISH (161pts) and was submitted by Words With Friends Cheat user Richard.
Using his entire rack to connect one marine word to another, Richard's play spanned a triple word, triple letter, and a double word to secure a whopping 161 total.
noun
Origin:
1835-45, Americanism; fool + fish
1. relating to filefish (any of several flattened marine fishes of the family Monacanthidae, having an elongated head with a small mouth and small, spiny scales.).
Read More about the Words With Friends Cheat – Play Of The Day
Like Play Of The Day on Facebook
Follow Play Of The Day Pinterest Board
Follow Play Of The Day on Twitter