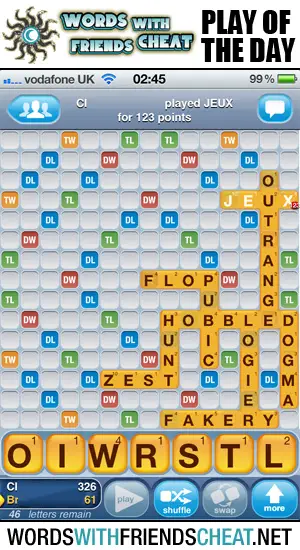 Do you want to be the Words With Friends Cheat – Play Of The Day? Submit your high score screenshot now: pod@wordswithfriendscheat.net.
We choose the best play every single day and post it to the Words With Friends Cheat site, Facebook, Google+, Pinterest and Twitter.
Think you've got what it takes? Made better plays than what you've seen posted already? Don't just talk, send us your screenshot and put your wordplays where your mouth is!
Like Play Of The Day on Facebook
Follow Play Of The Day Pinterest Board