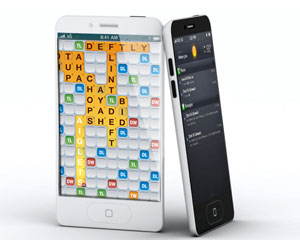 First, we are expanding the content on the blog section of the site to include news, discussion and other items that may be interesting to you guys, our users. We'll obviously try to stay somewhat on topic, with articles like this, that relate to at least a decent size portion of site visitors.
It's being widely rumored this morning that news on the release date of the elusive iPhone 5 has been leaked by workers in the China where some accessories for the phone are being made. The rumors seem to be very credible. We've actually seen great inside info come to light by similar paths in the past, with other Apple products like earlier versions of the iPhone and the latest iPad. Manufacturers have been kept in the dark on the new modifications to the brand, but are expecting the new iPhone to be released during the 4th quarter.
Apple is notorious for playing their cards close to the vest, releasing very little in the way of modifications or technical information regarding their products. Based on conversations with manufacturers that are prominent in Apple's supply chain, a few of the technical offerings include :
A brushed metal style to all devices
A 19-pin dock, as opposed to the previously offered 30-pin dock
Camera optics upgrade
Quad core processor
Larger 4-inch touchscreen display
Relocated 3.5 mm audio jack
While the rumored target date for iPhone 5's release is slated for September 21, 2012., one thing is certain: Apple has a proven track record of releasing new products, just in time for the holiday season and 2012 should prove as no exception.
The iPhone 4S and iPhone 4 were originally released in middle October, so why are there rumors regarding a September launch? The best explanation we can give is that Apple has gained a stronger presence for their iPhone devices in burgeoning markets. By launching the iPhone 5 in mid-to-late September, they are giving themselves extra time to get the word out and gain exposure and sales before the end of the year.
The powers-that-be in the corporate heirarchy of Apple tend to swerve their customer-base by pushing back and changing their minds on which products they will release and when they launch. The information we have received is sourced from people who are involved in the manufacture of these products and have proven to be more reliable than most. Because of the nature of the rumors and the chameleon-like ability of Apple to morph and change, at will, this is an educated guess at the street date.
For more information on this, you can visit :
http://www.cultofmac.com/180184/the-iphone-5-will-be-released-on-september-21-2012-rumor
*Original photo mockup created by Macrumors.